Next week will be the convention of the Republican Party. During this convention the Republican Party will declare Donald Trump its official presidential candidate. This is a man who has openly called for a ban on Muslims entering the United States. In the presidential election eight years ago, the one that saw Barack Obama become president, religion also played a role. Eight years ago, though, saner voices prevailed. This is what happened.
Barack Obama had beaten Hillary Clinton for the nomination of the Democratic Party. John McCain had become the candidate of the Republican Party after beating the likes of Huckabee, Romney, and Giuliani. As a nod to the rising right wing of the party he had chosen Sarah Palin as his running mate. The climate was such that it was permissible to openly speculate about Obama's faith.
In one of the few highlights of the 2008 campaign Collin Powell went on Meet the Press and spoke his mind. Not only did he say that Obama was not a Muslim but he went further. He asked the question
"What if he were?"
Being a Muslim would not make Obama less qualified for the job of the president. This is not the American way, Powell added. To make his case he cited the photo essay Service by Platon, the then staff photographer of the New Yorker. He was referring in particular to the image of Kareem Rashad Sultan Khan's grave and his grieving mother. The half-moon on the stone and the Quran in front of it show that this is the grave of a Muslim. Powell pointed out that the message to American Muslims cannot be, you can die for America but you cannot become president.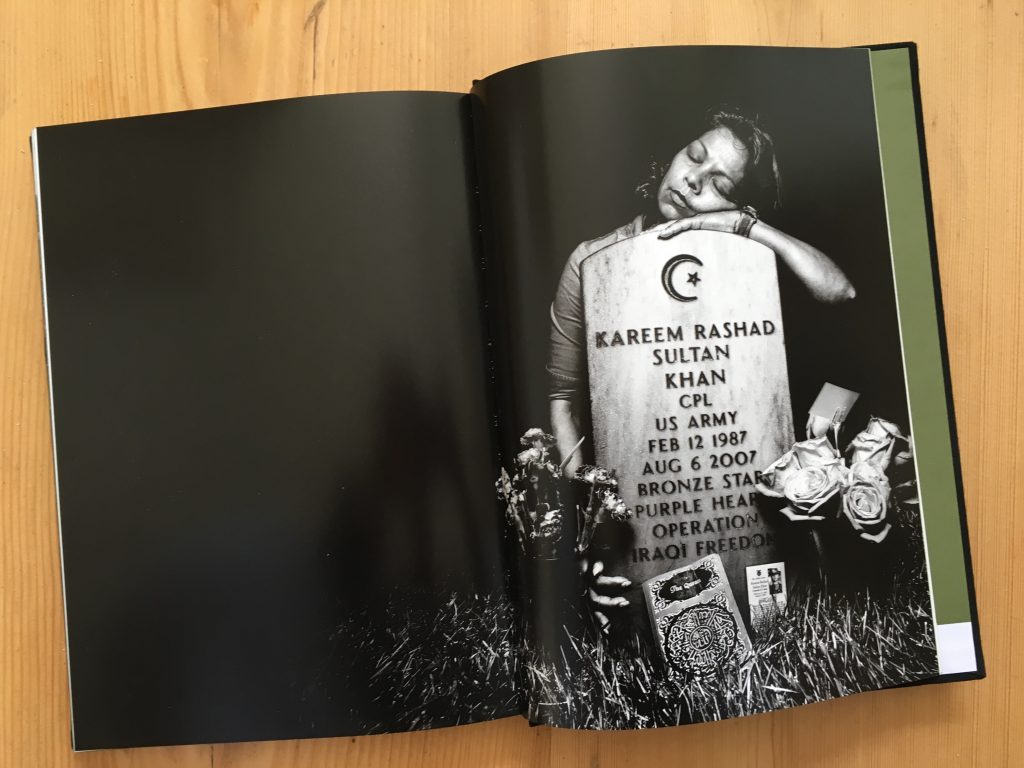 It was one of those rare moments where the right things were said with exactly the right words.
Which brings us to today. Starting rumors about Barack Obama's faith seems like a small offense compared to the wholesale exclusion of all Muslims from American soil. This time around, though, we are not dealing with hushed whispers but with the bellicose shouts of the front runner of the Republican party.
Where is the sane voice today? Who is reminding the Republican party of the American way?
Or is this the new American way?
At the New Yorker website you can find more images from the Service photo essay by Platon. These images were also published in a book.